This event has already occurred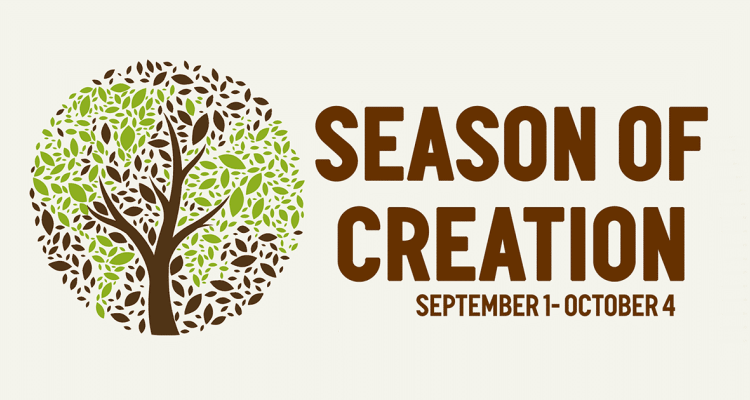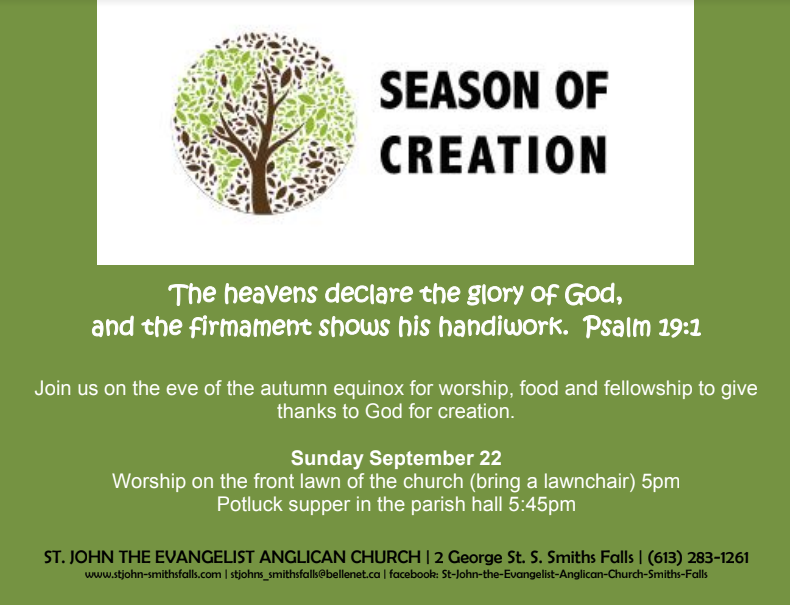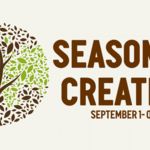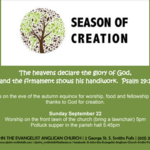 Save to your Calendar
General Synod 2019 passed a resolution adopting the Season of Creation in the Anglican
Church of Canada as a time of prayer, education, and action and encouraging dioceses
and parishes to participate. At St. John"s, we will observe this season through special
intercessions during worship, by using Eucharistic Prayer 4 at the 10am service, by
promoting recycling and reducing single use plastics and other non-recyclable materials
at church related events and by celebrating creation with a special outdoor service the
evening of Sep 22. From the very beginning, God charged us as stewards over all God
created and we are to care for and sustain the earth.
* Season of Creation Sep 1 – Oct 4 *