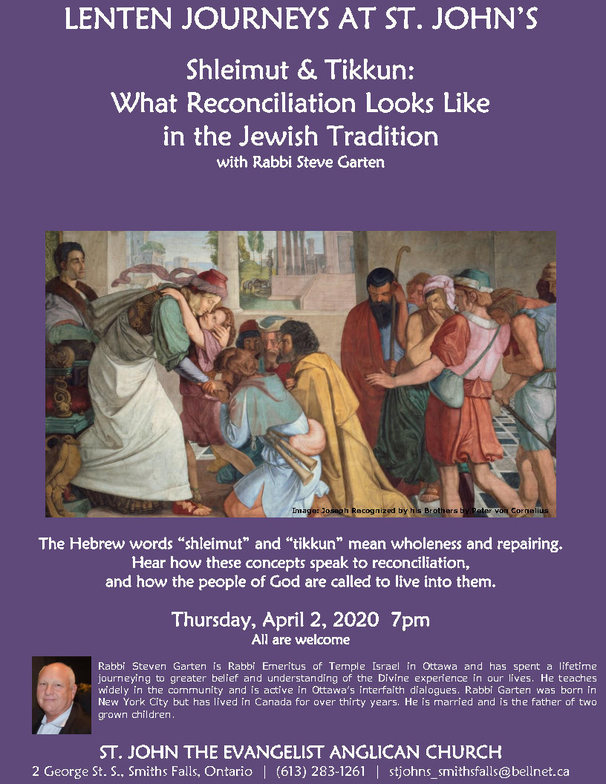 Save to your Calendar
The Hebrew words "shleimut" and "tikkun" mean wholeness and repairing. Hear how these concepts speak to reconciliation, and how the people of God are called to live into them.
Rabbi Steven Garten is Rabbi Emeritus of Temple Israel in Ottawa and has spent a lifetime journeying to greater belief and understanding of the Divine experience in our lives. He teaches widely in the community and is active in Ottawa's interfaith dialogues. Rabbi Garten was born in New York City but has lived in Canada for over thirty years. He is married and is the father of two grown children.